Strategic Market Development
At Australian Healthcare Solutions (AHS), our years of experience with medical technology have led to an intimate understanding of what enables or hinders successful progression of a therapy through its lifecycle.  AHS has a strategic methodology and formal modelling tools, developed to assist companies to work through their strategic market development.  This strategic framework model provides an objective way to assess the current status of a technology, identify strategic gaps and develop strategies to progress the technology through the lifecycle phases.
Clinical adoption of a therapy is critical to commercial success.  In many cases, the extent of the available patient prevalence pool has not yet been fully realised nor penetrated.
Our methodology divides the therapy lifecycle into six separate phases in which there are critical infrastructural and behavioural actions that can be manipulated to increase the rate of adoption.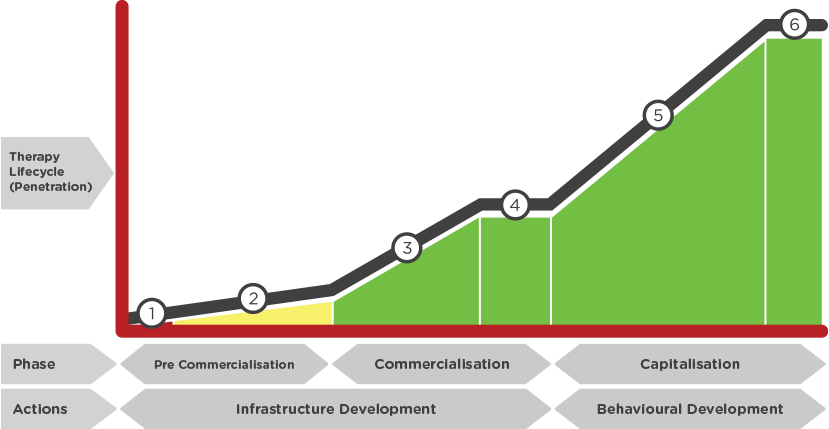 Our methodology assesses the status of seven critical determiners.  Each phase consists of a unique subset of these determiners, which should behave in a certain way if the therapy is to progress successfully.  By understanding the behaviours of these determiners, strategic gaps that hinder a therapy reaching its full commercial potential can be identified and strategies developed to overcome these gaps.