Every therapy has a lifecycle that begins at concept development and aims to end with the therapy being fully adopted by its pool of indicated patients. Our years of experience with medical technology have led to an intimate understanding of what enables or hinders successful progression of a therapy through its lifecycle.
Our methodology divides the therapy lifecycle into six separate phases in which there are critical infrastructural and behavioural actions that can be manipulated to increase the rate of adoption.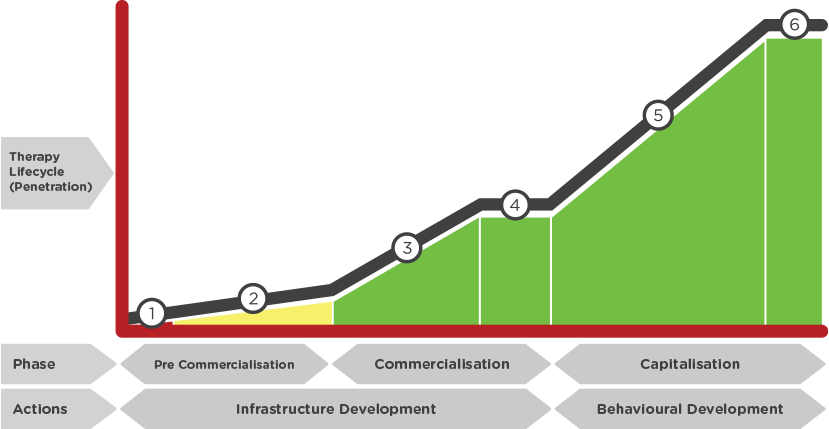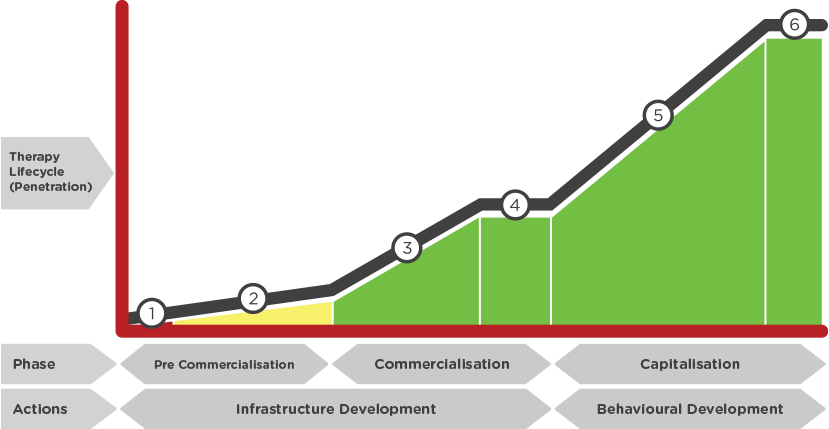 Our methodology assesses the status of seven critical determiners. Each phase consists of a unique subset of these determiners, which should behave in a certain way if the therapy is to progress successfully.
Seven Critical Determiners
Clinical Evidence and Practicing Guidelines

Regulatory Approval

Reimbursement Approval (and Profitability)

Healthcare System Infrastructure

Clinician Adoption

Patient Related Factors

Corporate Capability
By understanding the behaviours of these determiners, strategic gaps that hinder a therapy reaching its full commercial potential can be identified and strategies developed to overcome these gaps.
A formal tool based on this methodology has been developed to assist companies to work through their strategic market development